Millionaire Club Trades – Advisory Services
Features Provided At Swaycharts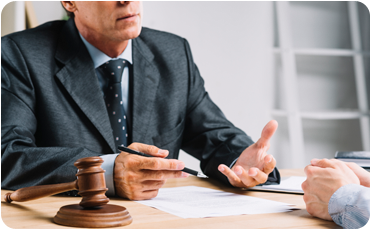 We provide around 1-2 futures recommendations daily.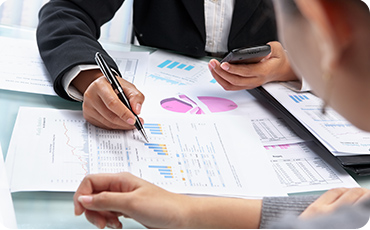 Holding Period – Till there are no exit signals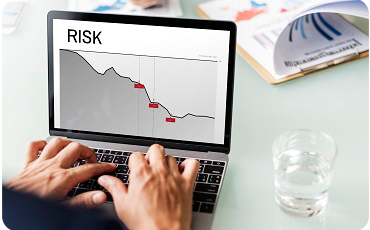 Risk Reward Ratio: At Least 1:2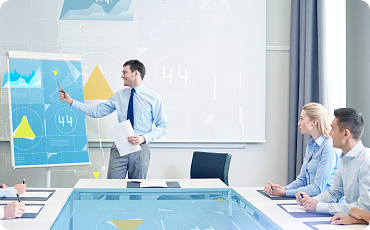 Regular update of recommendations from Entry to Exit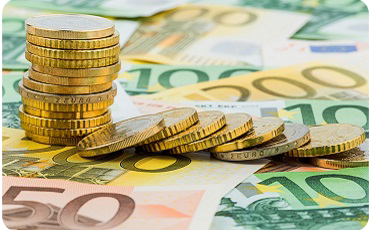 Trading capital required is Rs. 3lakh for holding 2-3 futures contract positions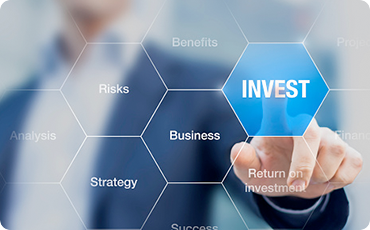 Capital Protection and Profit Protections techniques used once a trading position is in profit.
| | | |
| --- | --- | --- |
| April 2019 | No of Trades | Total Profit/Loss |
| Buy Price SL Hit | 7 | 0 |
| Not Triggered | 3 | 0 |
| Open | 0 | 0 |
| SL Hit | 12 | -64150 |
| TSL Hit | 14 | 64680 |
| Grand Total | 36 | 530 |
| | | | | | | | | | |
| --- | --- | --- | --- | --- | --- | --- | --- | --- | --- |
| # | Date | Stock | Buy/Sell | Lot Size | Trade Price | Exit Price | Exit Date | Profit/Loss | Status |
| 1 | 01-Apr | M&M | Buy | 100 | 682 | 690 | 01-Apr | 8000 | TSL Hit |
| 2 | 01-Apr | EICHER | Buy | 25 | 20900 | | | | Not Triggered |
| 3 | 01-Apr | BNF 4th Apr 30700 CE | Buy | 40 | 255 | 230 | 01-Apr | -1000 | SL Hit |
| 4 | 01-Apr | BIOCON | Buy | 900 | 624 | 625 | 01-Apr | 900 | TSL Hit |
| 5 | 02-Apr | INFY | Buy | 1200 | 766 | 759.25 | | -8100 | Open |
| 6 | 02-Apr | INDUSINDBK | Buy | 300 | 1786 | 1811 | 03-Apr | 7500 | TSL Hit |
| 7 | 02-Apr | BNF 4th Apr 30500 CE | Buy | 40 | 170 | 180 | 02-Apr | 400 | TSL Hit |
| 8 | 02-Apr | BNF 4th Apr 30500 CE | Buy | 60 | 210 | 180 | 02-Apr | -1800 | SL Hit |
| 9 | 02-Apr | BNF 4th Apr 30500 CE | Buy | 40 | 174 | 124 | 02-Apr | -2000 | SL Hit |
| 10 | 03-Apr | HDFCBANK | Buy | 250 | 2322 | 2322 | 03-Apr | 0 | Buy Price SL Hit |
| 11 | 04-Apr | CENTURYTEX | Buy | 600 | 914 | 929 | 05-Apr | 9000 | TSL Hit |
| 12 | 04-Apr | BNF 4th Apr 30100 CE | Buy | 40 | 122 | 50 | 04-Apr | -2880 | SL Hit |
| 13 | 04-Apr | BNF 4th Apr 30100 CE | Buy | 40 | 152 | 50 | 04-Apr | -4080 | SL Hit |
| 14 | 05-Apr | BHARTIARTL | Buy | 1700 | 362 | 0 | 0 | 0 | Not Triggered |
| 15 | 08-Apr | CUMMINS | Buy | 700 | 731 | 714.5 | 08-Apr | -11550 | SL Hit |
| 16 | 09-Apr | BNF 11th Apr 30100 CE | Buy | 40 | 183 | 183 | 0 | 10-Apr | Buy Price SL Hit |
| 17 | 09-Apr | BNF 11th Apr 30100 CE | Buy | 60 | 167 | 183 | 10-Apr | 960 | TSL Hit |
| 18 | 10-Apr | BNF 11th Apr 30100 CE | Buy | 40 | 223 | 183 | 10-Apr | -1600 | SL Hit |
| 19 | 10-Apr | BRITANNIA | Buy | 200 | 3000 | 2965 | 11-Apr | -7000 | SL Hit |
| 20 | 11-Apr | BNF 11th Apr 29700 CE | Buy | 40 | 130 | 99 | 11-Apr | -1240 | SL Hit |
| 21 | 12-Apr | BATAINDIA | Buy | 550 | 1400 | 1416 | 12-Apr | 8800 | TSL Hit |
| 22 | 15-Apr | JUBLFOOD | Buy | 500 | 1385 | 1385 | 0 | 16-Apr | Buy Price SL Hit |
| 23 | 15-Apr | HEXAWARE | Buy | 1500 | 347 | 349 | 3000 | 16-Apr | TSL Hit |
| 24 | 16-Apr | BNF 18th Apr 30200 CE | Buy | 40 | 200 | 240 | 1600 | 16-Apr | TSL Hit |
| 25 | 16-Apr | BNF 18th Apr 30300 CE | Buy | 40 | 215 | 275 | 2400 | 16-Apr | TSL Hit |
| 26 | 16-Apr | BNF 18th Apr 30400 CE | Buy | 40 | 210 | 210 | 0 | 16-Apr | Buy Price SL Hit |
| 27 | 18-Apr | BNF 18th Apr 30300 CE | Buy | 40 | 140 | 90 | 18-Apr | -2000 | SL Hit |
| 28 | 22-Apr | GODFRYPHLP | Buy | 700 | 1181 | 1161 | 22-Apr | -14000 | SL Hit |
| 29 | 23-Apr | PVR | Buy | 400 | 1703 | 1703 | 0 | 24-Apr | Buy Price SL Hit |
| 30 | 23-Apr | GRASIM | Buy | 750 | 878 | 858 | 24-Apr | -15000 | SL Hit |
| 31 | 23-Apr | BNF Apr 29800 CE | Buy | 40 | 215 | | | | Not Triggered |
| 32 | 23-Apr | BNF Apr 29800 PE | Buy | 40 | 215 | 285 | 2800 | 23-Apr | TSL Hit |
| 33 | 24-Apr | MINDTREE | Buy | 600 | 990 | | | | Not Triggered |
| 34 | 24-Apr | BNF Apr 29500 CE | Buy | 40 | 230 | 415 | 7400 | 24-Apr | TSL Hit |
| 35 | 24-Apr | BNF Apr 29500 CE | Buy | 40 | 260 | 415 | 6200 | 24-Apr | TSL Hit |
| 36 | 24-Apr | BNF Apr 29500 CE | Buy | 40 | 272 | 415 | 5720 | 24-Apr | TSL Hit |
| | | | | | | | | | |
Historical Performance Summary
Month Year
Buy Price SL
Sell Price SL
Not Triggered
OPEN
SL Hit
TSL Hit
Target Achieved
Net Profit / Loss
Trade Details
Mar 2019
3
0
8
0
20
21
0
52
-78,285
1,78,490
1,00,205
Feb 2019
3
0
5
0
15
12
0
36
-1,17,225
80,815
-36,410
Jan 2019
1
0
5
0
14
14
0
34
-1,27,637
1,06,776
-20,861
Dec 2018
7
0
4
0
7
13
0
31
-79,900
10,400
24,100
Nov 2018
11
1
15
0
2
13
3
45
-18,880
1,19,356
70,625
1,71,101
Oct 2018
2
1
0
0
5
10
3
21
-80,200
87,755
66,500
74,055